This is a shipping thread for my favourite Anime couple of all time, Sakura Kinomoto and Shaoran (sometimes spelled Syaoran too) Li. Both are the main characters in the manga and Anime by CLAMP called "Card Captors Sakura" and they also appear in another creation by the same all-female Japanese mangaka group named "Tsubasa Reservoir Chronicles".
(Card Captors Sakura)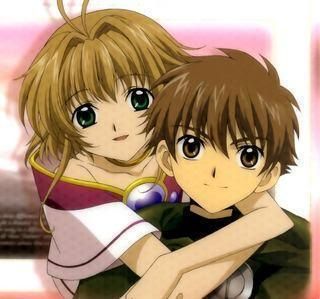 (Tsubasa Reservoir Chronicles)
I personally love both characters individually and of course, they absolutely amazing dinamic as a couple. Oh, I adore Shaoran, I wish there was a guy like him in real life! Also, doesn't he look soooo handsome in both pictures, especially with that stunning red prince-like outfit? *drool* I have loved them since day 1.
What are your favourite Sakura/Syaoran moments? For how long have you been shipping them?

Tell us all about it and let us ship this wonderful couple!